Support Groups for Loss of a Child

Des Moines & surrounding Area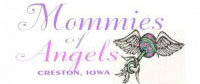 Mommies of Angels
MomsOfAngels.qlubb.com/
Facebook: www.facebook.com
Standing together to help one another and others who become Mommies of Angels.
We are mom's of Angel's. Our babies were here for such a short time. This group was started by myself (Teri) and Amyjo Lohoff, to help each other through our times and when another baby goes to Heaven, we can offer our support for the Mom.
We want to have a care package available for the Mom and if they want us to, have someone take pictures for the family if they want, offer our insights on things and help them through anything she may need.
We also would like to raise money to have a new angel put at Graceland Cemetery in Baby Land, attend events that honor infants lost, etc. Maybe hold our own events and raise awareness for Preterm and Infant Loss.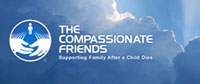 Compassionate Friends
members.aol.com/TCFIowa
The Compassionate Friends is a self-help organization offering friendship and understanding to bereaved parents. The Central Iowa Chapter meets at 7:30 p.m. the first Tuesday of each month at New Hope United Methodist Church, 4525 Beaver in Des Moines. Contact the office at 278-2097.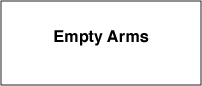 Empty Arms
Empty Arms is a self-help group for parents who have lost a newborn baby. They meet the first Tuesday of each month at 7:30 p.m. at the New Hope United Methodist Church, 4525 Beaver. Runs concurrently with Compassionate Friends. Contact the office at 278-2097.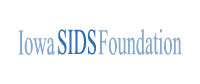 Iowa SIDS Foundation
www.IowaSIDS.org
Iowa SIDS Foundation is organized to provide support to families of Sudden Infant Death Syndrome victims. The meetings are held on the second Tuesday of each month at Iowa Methodist Medical Center in the Kelly Room. Meetings start at 7:00 p.m. For additional information contact the office at 279-6928.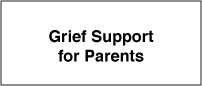 Grief Support for Parents
Mercy Hospital sponsors grief support classes, support groups and counseling for parents who have lost an infant 0-2 years. Classes are held on Tuesday evenings. Please contact Teresa Gyldenuand at 225-1015 for class times and locations. Pre-registration is required. There is no charge.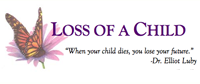 Loss of a Child Grief Support Services
www.GriefSupport.com
Winterset, IA 800-834-3496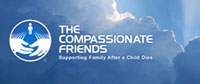 The Compassionate Friends, Inc.
www.CompassionateFriends.org
The mission of The Compassionate Friends is to assist families toward the positive resolution of grief following the death of a child of any age and to provide information to help others be supportive. Toll-free: 877-969-0010~ PH: 630-990-0010 ~ FAX: 630-990-0246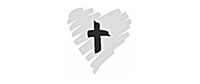 The Healing Heart
www.HealingHeart.net
HEALING HEARTS for Bereaved Parents is dedicated to providing grief support and services to parents who are suffering as the result of the death of their child or children. The volunteers at HEALING HEARTS are here to help. We have known the pain that the death of a child brings. We have struggled with and worked on our grief and finally have made peace with that sorrow.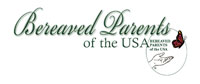 Bereaved Parents of the USA
www.BereavedParentsUSA.org
(BP/USA) is a national non-profit self-help group that offers support, understanding, compassion and hope especially to the newly bereaved be they bereaved parents grandparents or siblings struggling to rebuild their lives after the death of their children, grandchildren or siblings.
MISS Foundation 
The MISS Foundation is a 501 (c) 3, volunteer based organization committed to providing crisis support and long term aid to families after the death of a child from any cause. MISS also participates in legislative and advocacy issues, community engagement and volunteerism, and culturally competent, multidisciplinary, education opportunities.
Share Pregnancy & Infant Loss Support, Ltd.  
The mission of Share Pregnancy and Infant Loss Support, Inc. is to serve those whose lives are touched by the tragic death of a baby through early pregnancy loss, stillbirth, or in the first few months of life.
 Amanda the Panda Family Grief Center in Windsor Heights, Iowa offers the most comprehensive and ongoing services for children, teens, adults and families struggling with a death of a loved one in the state of Iowa. 
Cedar Rapids Area: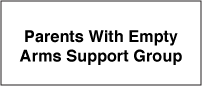 Parents With Empty Arms Support Group
Meets the third Monday of every month at 7:30 p.m. Meetings are held in The Resource Center, St. Luke's Hospital, Cedar Rapids, Iowa. The group is for those who have experienced any type of pregnancy or infant loss (babies up to two years of age). For more information, please contact Susan Fletcher at (319) 365-9844.
Online: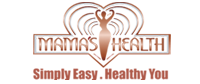 Mama's Health
www.MamasHealth.com
Honoring Our Angels
I started Honoring Our Angels to serve as a resource for all those that have lost a child.  I know that after Devon passed away, I only heard about available resources through word of mouth.  I searched tirelessly through the Internet to find what I was needing only to have most of my time wasted. Honoring Our Angels is that resource that I always wished I had.