***Watch for updates to this year's event***
There will be two tee off times, 7:00 am or 1:30 pm; with two Flights in each session (awarding 1st, 2nd & 3rd in each flight).
$75/golfer or $280/4-some. Registration fee includes: 18-holes, cart, commemorative golf towel,  lunch & prizes.
Please visit our Golf Registration page to sign up today!
Not a golfer? You can still join us for a fun day on the course and lunch for a Free Will Donation!  Want an Extra golf towel , you can get it here!
Scroll to bottom to view challenges & prizes…
Food Sponsor: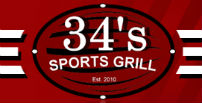 34's Sports Grill
34's Sports Grill is an American restaurant and sports bar.  34's features eighteen TVs featuring DirectTV Network sports and serves food during lunch, dinner and late night hours. Offerings here include bar fare, from appetizers like wings and garlic bread to burgers. The staff says that the turkey foccacia sandwich is especially popular. Located in Valley West Mall, West Des Moines, IA.
Closest-to-the-Pin (aka Party Cove) Sponsor: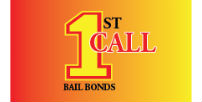 1st Call Bail Bonds
"The only call you need" 515/993-4773
http://iowa1stcallbailbonds.com/
Hole-In-One Sponsor: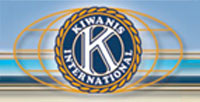 Adel Kiwanis 
The Adel Kiwanis Club is a service organization dedicated to serving kids in the Adel area and improving our community as a whole.  The funds raised from our volunteer efforts supports a variety of good causes that help the children of our community and the over all betterment of Adel.  We meet every Tuesday morning in the back room of Patrick's Restaurant in Adel from 7 a.m. to 8 a.m.  P.O. Box 161, Adel, IA 50003
Angel Sponsors: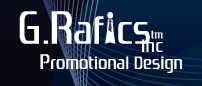 G. Rafrics
An Iowa design firm that develops out of this world web solutions for a diverse client base throughout the Des Moines Metro and central Iowa area. Everything from custom designed websites to social networking to promotional print design, G.Rafics Inc. delivers. There isn't just one solution to improving your image, we provide solutions for all of them. Contact us for a complimentary consultation and find out how you can Go Beyond the Ordinary. 609 Court St., Adel, IA 50003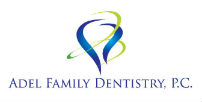 Adel Family Dentistry
A dental practice devoted to restoring and enhancing the natural beauty of your smile using conservative, state-of-the-art procedures that will result in beautiful, long lasting smiles!  Building a foundation of trust by treating our patients as special individuals is vital to our success.  We understand how uneasy some patients may feel about their dental visits, and how we can make a difference in providing a relaxing and positive experience.  Our entire team is dedicated to providing you with excellent, personalized care and service to make your visits as comfortable and pleasant as possible. 1202 Greene Street, Adel, IA
Eagle Sponsors: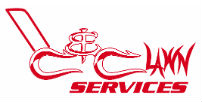 C&C Lawn Care
Combining knowledge, quality, and reliability for all of your lawn service needs. C&C Lawn Services, LLC provides quality lawn care in the Des Moines metro area. Our mission is to be the Premier Provider of Lawn Maintenance and to provide our customers with quality workmanship and outstanding reliability. All at fair and honest pricing.  4216 Western Hills Dr., West Des Moines, IA 50265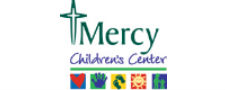 Mercy Children's Center
Think of us the way you think of hugs for your kids. We're a must. From our Children's Emergency Center to our Pediatric Intensive Care Unit (PICU), we're here for sniffles and stitches as well as advanced pediatric medicine. In fact, we offer central Iowa's only pediatric cardiology and cardiovascular surgery program. So if you have kids, make sure Mercy is part of your family.  Des Moines, IA
M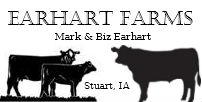 ark & Biz Earhart
A local Farmer in Stuart, IA who raises cattle and crops.  A genuine family who we are lucky to call our friends!
Adel Chrysler
Only 10 minutes from Waukee, Adel Chrysler is a no pressure dealership that holds customer satisfaction above all else.  We pride ourselves in going above and beyond to ensure each customer is leaving with a smile on their face.  Our family friendly atmosphere allows us to truly get to know our customers.  We help each customer select the vehicle that fits their specific needs.  If we don't have the exact vehicle on hand, we can generally locate it and have it on site within 48 hours.
Debra Alberto, CFP®, Senior Financial Advisor, SVP | Wells Fargo Advisors, LLC

Derrick Young, CFP®, Financial Advisor | Wells Fargo Advisors, LLC
Advantages In Life
We are a Home and Community Based Services (HCBS) provider approved by the Iowa Medicaid Enterprise.  We currently offer 24 hour staff to support clients in their homes and communities.  We will offer more services in the near future, so please check back often!  If you would like more information about us or our services, please do not hesitate to contact us. 670 Elm Street, Waukee, IA 50263
Birdie Sponsors:
Adel TV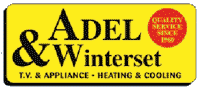 & Appliance
916 Main St.
Adel, IA 50003
515/993-4287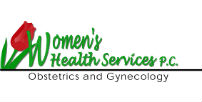 Women's Health Services
12339 Stratford Dr
Clive, IA 50325
515/263-9107
Ad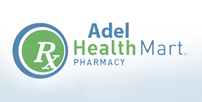 el Health Mart
113 North 9th St., Adel, IA 50003
AND
Dowd Drug HealthMart
307 State St., Guthrie Center, IA
Luellen Chiropractic
608 Greene St. Ste C
Adel, IA 50003
515/993-1117
Concrete Supply
5550 NE 22nd St.
Des Moines, IA 50313
515/266-5173
Paul's AAA Pest Control
21996 Old Highway 6
Adel, IA 50003
515/993-3332
Schubert's Carpet One
120-1st St E
Jamestown, ND 58402
701/252-2590
Ben Smith, PERL Mortgage
5550 Wild Rose Lane, Suite 400
West Des Moines, IA 50266
641/757-7946
H
arvey's Greenhouse
611 Nile Kinnick Dr. S.
Adel, IA 50003
515/993-3916
Midwest Augers, Inc.
Central Iowa
641/744-2138
Rick's Towing & Transport
4101 SE Capitol Cr.
Grime, IA 50111
515/276-1848
Fast Signs
1791 NW 86th Street
Clive, IA 50325
515/224-1210
Par Sponsors:
Culligan Water-Water Sponsor
Guthrie County State Bank
Fareway – Adel
Studio 10
Eric Schepers State Farm
Silent Auction Items (10:00 – end of tournament):
2 Kid sized, Iowa Hawkeye Adirondack Chairs – Handmade by Sievers and Sons in Memory of Gavin Sievers
Barn Board Birdhouse – Handmade in Memory of Blake Frettim
I-Cubs Suite Tickets – Donated by Wells Fargo Bank (date TBA)
Meat Bundle – Donated by Adel Fareway
1 Hour Massage at Massage Heights – donated by Tricia McFadden in Memory of Jaxton Plathe
(3) 1 Hour Massages at Sudio Q 360 – donated by Studio Q 360
Challenges & Prizes
Putting Green Challenge (all day event, winner will be drawn when final team turns in scorecard): $5/Putt or $10/3 Putts if you make short putt, get name in raffle 1 time or if you make long putt, get name in raffle 2 times to win:
(1st) LG 5-" TV
(2nd) $50 Hy Vee Gift Card

Closest-to-the-Pin Challenge (all day compition, winner will be announced after final team plays hole): $5/shot on a par 3 (1st shot must be used towards your the score).  Person who's ball lands closest-to-the-pin on their first shot will win 1st prize, second closest wins 2nd prize & third closest wins 3rd prize
Prizes:
(1st) Set of G30 PING Irons
(2nd) Golf Bag
(3rd) $50 Hy Vee Gift Card
Hole-in-One Challenge (all day competition, first person to accomplish will be the winner of the prize)
Select Hole: 8 day, 7 Night round trip to Hawaii
Select Hole: $500 VISA Gift Card
Select Hole: Cleveland® CG16 Black Pearl Irons
Select Hole: Kindle Fire
***All below challenges will be awarded prizes for the 7:00 AM group & a the 1:30 PM group separately***
Longest Drive (must be shot from the men's tee box):
Prizes: Golf Bag Umbrella
Longest Putt:
Prizes: Nike Soc Hat

Closest-to-the-Pin on 2nd shot:
Prizes: Box of JDGC Balls

2 Flights with 1st, 2nd & 3rd Places awarded in both Flights (both time slots awarded separately)
1st Flight, 1st Place: Cash Prize
1st Flight, 2nd Place: Cash Prize
1st Flight, 3rd Place: JDGC Traveling Tumblers
2nd Flight, 1st Place: Cash Prize
2nd Flight, 2nd Place: JDGC Traveling Tumblers
2nd Flight, 3rd Place : JDGC Visors
Overall Champion for entire day: name engraved on trophy & individual trophies
For more information – Contact Us